Alright, so you might not know this about me, but I am a beauty-holic. Basically, I've fallen in love with things like makeup, jewelry, hair-and-body-care things, and in general just girly things. This means that I, like so many others, have fallen prey to the Subscription Box charm. Specifically, Ipsy.
Now, for those of you who don't know (and probably don't care) Ipsy is a makeup subscription service that you can get for $10/mo, and it sends you four or five makeup-items. It's rather nice, actually, because there's a quiz you fill out and then you get makeup based on your profile. Like having a personal shopper do it for you, you get the goods, without all the fuss.
Now, why am I, an author, writing about this on my author-y blog? Because, ladies and gentlemen, if you want to make money in the writing field, sometimes, you're going to have to do things outside your normal range of writing! It's a lesson in expanding your abilities. So, in my case, I'm going to provide a review of the items I received in my January Ipsy Bag.
Starting with:
The Glam Bag itself: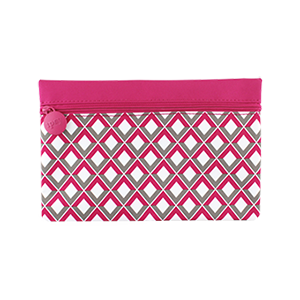 As you can see, this cute pink bag has a lovely diamond pattern to it. It's made of an interesting material, most likely a poly-blend. The pink and the gray offset each other nicely, and it's a decent size if all you want to do is carry a small amount of makeup. I have to carry some outside of it, because I am a pack-rat, and use a lot of makeup. The cute Ipsy pull makes for advertising in a cheeky way.  Way to go, Ipsy, for putting yourself out there!
Cargo Cosmetics Mini-Lipgloss in Anguilla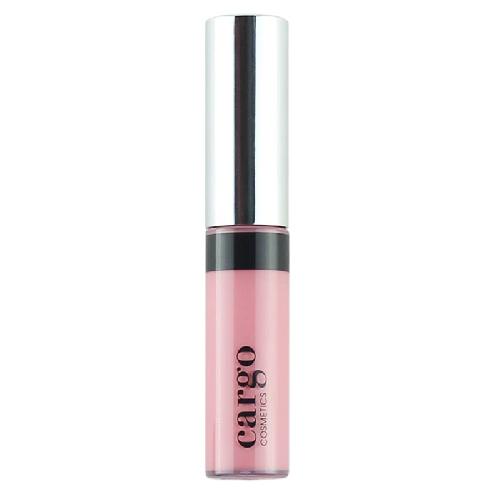 This lip-gloss is one of the best lip-glosses I've ever had. Despite having a stick-applicator with that fuzzy-tip that I hate, it's still really easy to put on. It does have an odd sort of almost-tacky leftover feel, but it glides on smooth. The color is fantastic as well, when mixed with a Nyx Simply Red Lip Creme (in Candy Apple) it does the most amazing pink-ombre on my lips ever. It does smell a tiny bit funky, but other than that, it's lovely! Definitely a recommend.
Model co BLUSH cheek powder in Peach Bellini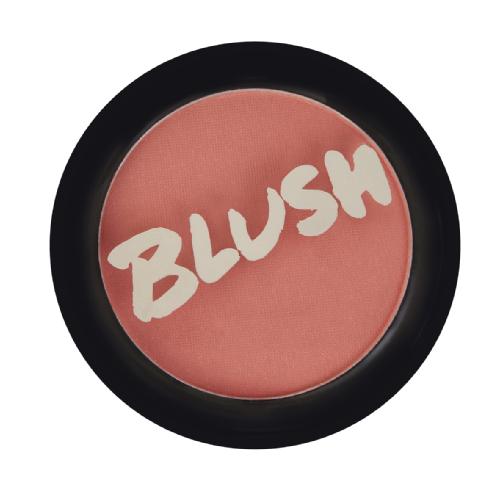 A blush for the ages. I adore this thing, no doubt about it. This blush gives me the rosiest cheeks, and makes me look five years younger, it's great. I can't wait to try out more from this company. It even comes in a nice round container, without being overly large! It fits beautifully in the Glambag, and in my hand!
Luxie Beauty Large-Angled Face Brush 504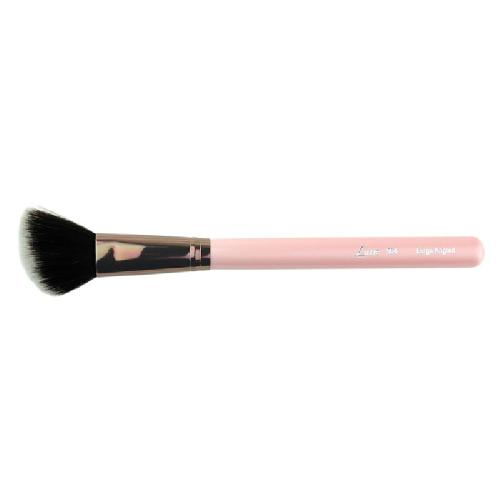 This brush is mainly what I was buying this Ipsy subscription for! I had been hoping for an angled eye-shadow brush, but this beauty is just AMAZING. It's great for applying the BLUSH we talked about earlier. Plus, it is soft as a button! It's survived two weeks in my purse now, and I think it's going to survive a lot longer! The pink handle is absolutely darling too. I have NO complaints.
Pencil Me In cosmetics Natural Eyeliner in Amethyst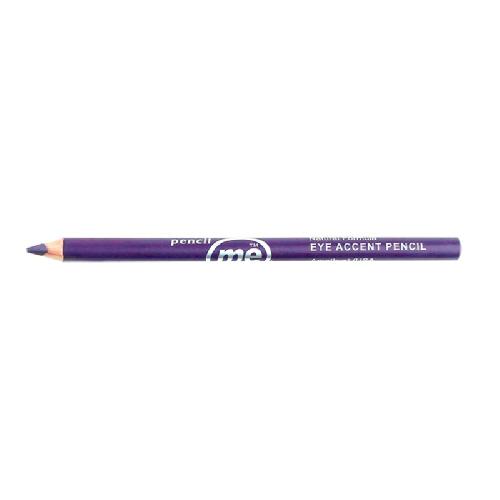 Oh where was this eyeliner when I was eighteen and going through my emo-phase? It's a lovely purple color, just like the name implies. Although I do find this particular eyeliner breaks at the tip pretty easily, the natural formula really entices. I have to admit, however, this one lives on my dresser, and I rarely use it.
And last, but most certainly least:
Eva NYC Up-All-Night Volumizing Spray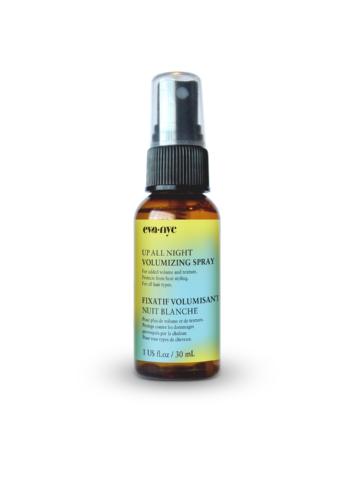 This one was the let down of the whole bag. I honestly didn't get to try it! It broke open on transit, dousing the rest of the bag. Thank goodness it didn't damage anything. However, since I had stated that I didn't really WANT any hair-products in my bag (I have a pixie-ish A-line, as you can see in my photos), it was more a blessing in disguise. I let Ipsy know about the situation, and they were more than happy to send out a replacement. I haven't received that replacement yet, but I'll be happy to update this review once I do, if anyone is interested!
All in all, I'm really satisfied with the first Ipsy bag. The makeup is nice, the lip-gloss to die for, and I found everything else quite happily living in my purse during the week. Not only is much of it useful for my daily apply-makeup-on-bus schedule, but it looks GREAT on me too!  I am a little disappointed that one of the products was damaged, but I couldn't really blame Ipsy for that. I blame the postal service! Damn postal workers.
(All pictures (except mr. Mailman) courtesy of the Ipsy website. No offense meant to our fine national postal workers, they work hard, and I couldn't help making the joke. Sorry!)